What's New
We've had very positive feedback and if you haven't tried it yet, please take the few minutes to download it now. You'll be able to:
Search the SAILS' catalog: Search for items by title, author, subject, or general keyword and place holds on interesting items.

Manage your account: Keep track of your account - view your checked-out items, holds, fines, and account information. Bill pay should be coming in September.

Link accounts to manage your family's checkouts and holds, all in the same place.

Have your user id/barcode automatically available to scan at checkout..

Search by barcode: Use your device's camera to scan the barcode on a book, CD, DVD, or other item at a friend's house or bookstore and search for available copies in the SAILS' Network.
The Reference Staff is pleased to offer proctoring services for online classes. Just contact us at the 508-699-0122 or email illna@sailsinc.org and we can work out a good time. If the test needs to be taken on computer we set you up. Otherwise you can sit in the Reference Area or in the back office to take the test. We do the proctoring in the Reference Area so we cannot guarantee quiet. The service is free.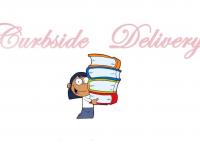 During the winter it is sometimes hard to find parking near the library. If you need to pick up books you have waiting for you on hold, you can call the library and tell a Circulation Staff member when you will be over to pick them up. We'll check them out to you and take them out to your car waiting at the curb. 
Call Ellen at 508-699-0122 to set up this service for the winter.