What's New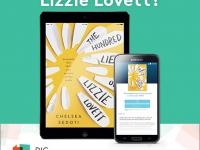 Hawthorn was enjoying a standard, if mundane, teenage life when the disappearance of Lizzie Lovett turned her life upside down. At first, Hawthorn doesn't get why everyone is so hung up on a former popular girl gone missing but as the story unfolds, she begins to intertwine her life with the one Lizzie once had. Hawthorn comes up with her own theory for Lizzie's disappearance. A theory way too absurd to take seriously…at first. The more Hawthorn talks, the more she believes. And what better way to collect evidence than to immerse herself in Lizzie's life?
Thus the story of The Hundred Lies of Lizzie Lovett by Chelsea Sedoti comes to life and thousands of readers around the world will discover the truth during the Big Library Read global digital book club starting today through October 26. For the next two weeks, readers from more than 21,000 participating libraries and schools around the world have instant access to the eBook and audiobook of Hundred Lies without any wait lists or holds. Head to your library or school's OverDrive collection to borrow the book and join in on the world's largest digital book club!
The Reference Staff is pleased to offer proctoring services for online classes. Just contact us at the 508-699-0122 or email illna@sailsinc.org and we can work out a good time. If the test needs to be taken on computer we set you up. Otherwise you can sit in the Reference Area or in the back office to take the test. We do the proctoring in the Reference Area so we cannot guarantee quiet. The service is free.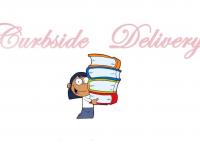 During the winter it is sometimes hard to find parking near the library. If you need to pick up books you have waiting for you on hold, you can call the library and tell a Circulation Staff member when you will be over to pick them up. We'll check them out to you and take them out to your car waiting at the curb. 
Call Ellen at 508-699-0122 to set up this service for the winter.