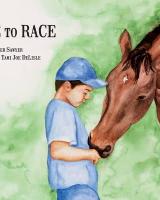 Author and horse owner Amber Sawyer will read her book, Love To Race, about her horse, Derek Bromack N. Children will also do a horseshoe craft!
Derek traveled from New Zealand to America, where he became the oldest  horse to win a race.
This program is geared to children ages 5-12.